Welcome to North Central Missouri College! The outstanding reputation this college, affectionately known by its acronym of NCMC, has developed over the years has been and remains centered on providing excellence in academics. Whether associate degree, transfer programs or applied associates degrees, NCMC offers a value proposition where affordability and quality of education merge to provide a first class total educational experience. In addition, our strong sense of engagement with community, outreach, partnerships, workforce and economic development, as well as adherence to a mission of serving our multiple constituencies makes NCMC a hub of activity in the region.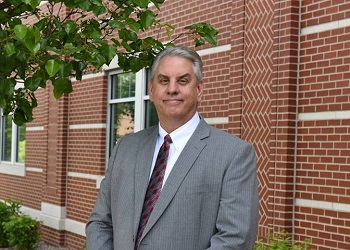 Why, one might ask, has this prowess come about? Well, it was sown into the fabric of the institution upon its founding in 1925, nurtured by an investment in high-quality teaching, supplemented by an emphasis on practical applications in learning, enhanced by continually keeping pace with technological advances, and held together by the most wonderful group of faculty, staff, and students, a college and community could wish for as their own.
North Central Missouri College faculty are exceptionally focused on teaching and personal attention to learning. Small class sizes and multiple options in scheduling serve a variety of needs ranging from dual enrollment students to traditional students to adult learners and beyond to senior members of the community and region taking classes. From the newly renovated Geyer Hall to Cross Hall and the Barton Campus (agriculture), classrooms and laboratories are modern, equipped with the latest technology, and are aesthetically pleasing sites to create vibrant learning environments.
Numerous partnerships with business and industry provide applied and expanded learning opportunities geared toward career entry and advancement. NCMC offers training programs aligned with career transitions and opportunities for developing expertise as technology and times change. The increasingly diverse population of learners in the region has created a need for expansion both geographically and through on-line delivery. In addition to the main campus and Barton Farm Campus in Trenton, NCMC also offers classes in Brookfield. Furthermore, the variety of courses and programs delivered online have expanded considerably. We are accessible at the most immediate proximity no matter if you live up the street or half-way around the world!
Come and visit our campus. We have a very nice and accessible campus. The Ketcham Community Center, a state of the art fitness and recreation facility, home to men's and women's Pirate basketball as well as the notorious 100+ team Holiday Hoops tournament, is a wonderful part of our campus and community. Most of all, come and meet the people of NCMC. We are serious but friendly and even witty at times. NCMC is the place your bright future begins – we hope you will decide to join us!
~Dr. Lenny Klaver, NCMC President
1301 Main St.
Trenton MO, 64683
Hours of Operation
8:00am to 4:30pm Monday – Friday
Select dates for closing can be found on our Academic Calendar