The AAS in Medical Laboratory Technician (MLT) is a one-plus-one degree program that is set up within the Missouri Health Professions Consortium (MHPC). NCMC is one of five colleges in the MHPC that offers the MLT program. NCMC offers and enrolls students in the general education coursework during their freshman year. The sophomore level (professional level) coursework is taught by MACC and TRC faculty utilizing Zoom.
WHAT IS A MEDICAL LABORATORY TECHNICIAN?
Medical laboratory technicians collect samples and perform tests to analyze body fluids, tissue and other substances. Their duties typically include: analyze body fluids, such as blood, urine, and tissue samples, and record normal and abnormal findings; study blood samples for use in transfusions by identifying the number of cells, the cell morphology, or the blood group, blood type, and compatibility with other blood types; operate sophisticated laboratory equipment, such as microscopes and cell counters; use automated equipment and computerized instruments capable of performing a number of tests at the same time; log data from medical tests and enter results into patients medical record; discuss results and findings with physicians; and supervise or train other medical laboratory technicians.
Must complete pre-requisite courses prior to beginning the MLT Program with a "C" or above
CourseID
Title
Credits
BI240
Anatomy
4
MT122
*College Algebra
3
EN101
*English I
3
SO107
General Sociology OR
PH101
Intro to Ethics
3
Total
13
CourseID
Title
Credits
BI242
**Physiology
4
CH107
Intro to Chemistry
4
HI103
*American History to 1877 OR
HI104
*American History Since 1877 OR
PL216
*National Government
3
SP175
Speech OR
SP220
Interpersonal Communications
3
Total
14
*Testing Required
**Requires pre-requisite of Anatomy
Dual credit/Transfer credit This plan is designed for students with no dual or transfer credit. If you have taken courses at other colleges, you will need to provide official transcripts to NCMC.
Developmental Studies This plan assumes that the student does not need to take Developmental Studies courses. Placement test scores determine whether or not the student will need to complete Developmental Studies courses. You can learn more about Developmental Studies courses in the NCMC Academic Catalog.
MEDICAL LABORATORY TECHNICIAN COURSES
Once accepted into the MLT Program, you will take the following courses.
CourseID
Title
Credits
ML150
Intro to Lab Sciences Methods
2
ML210
Immunology
3
ML260
Phlebotomy
2
ML250
Hematology & Coagulation
5
ML291
Hematology & Coagulation Practicum
2
Total
14
CourseID
Title
Credits
ML220
Clinical Chemistry & Urinalysis
5
ML280
Clinical Microbiology
4
ML290
Parasitology, Mycology, Virology
1
ML292
Clinical Chemistry & Urinalysis Practicum
2
ML293
Clinical Microbiology Practicum
2
Total
14
CourseID
Title
Credits
ML270
Immunohematology
5
ML294
Immunohematology Practicum
2
Total
7
LEARNING OUTCOMES FOR THIS PROGRAM
Upon completion of the Medical Laboratory Technician AAS degree, the graduate will be able to:
Demonstrate knowledge of laboratory professional practice by providing safe, effective and accurate laboratory test results while maintaining patient confidentiality;
Utilize established laboratory procedures taking into consideration the application of scientific principles, technical skills for operation and maintenance of laboratory equipment, and relationship of laboratory findings to disease states to ensure appropriate patient diagnosis and treatment;
Employ professional conduct and communication skills with patients, families, laboratory personnel, healthcare team members, and the community as a medical laboratory technician;
Participate in professional development activities valuing the importance of continuous learning in laboratory medicine; and,
Comply with Federal, OSHA, and laboratory safety procedures for the well-being of the patient, healthcare team, self and community.
GENERAL INFORMATION
General Education courses taken at NCMC
Virtual Classroom utilizing Zoom
On-Campus laboratory instruction at MACC (Mexico, MO Campus) or TRC at designated times during fall and spring semesters to participate in centralized labs sessions
Off-Campus clinical rotations

Determined by MLT faculty

Minimum pre-requisite GPA required is 2.5
TEAS Test: Minimum composite in 50th percentile
Medical Laboratory Technician Application
Federally Required Disclosure on State Licensing Requirements: This program is designed to prepare students to meet Missouri licensure or certification requirements for employment. To ensure that we provide only accurate and current information, NCMC has not made a determination as to whether this program meets all current licensure or certification requirements for other states or U.S. territories. Students intending to work in other states are strongly encouraged to verify licensing and certification requirements with the appropriate state board.
PROGRAM CONTACT INFORMATION
KRISTI CUTSINGER, MBA
Director of Health Sciences
North Central Missouri College
1301 Main Street
Trenton, MO 64683
[email protected]
(660) 357-6284
MEDICAL LABORATORY TECHNICIAN CONTACT
DARINDA MAST, MLT (ASCP)CM
MHPC MLT Program Operations Coordinator
MACC – Mexico
2900 Doreli Lane
Mexico, MO 65265
[email protected]
573-582-0817 ext. 13624
TANNA WHITWORTH
MHPC MLT Program Administrative Assistant
MACC – Mexico
2900 Doreli Lane
Mexico, MO 65265
[email protected]
573-582-0817 ext. 13656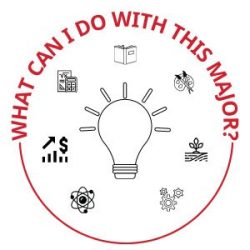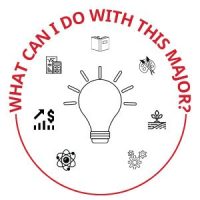 A PATHWAY FOR EVERY PIRATE
A PATHWAY FOR EVERY PIRATE
Choose from over 30 degree options in nine career and academic areas.
Choose from over 30 degree options in nine career and academic areas.