As an NCMC Associate of Arts (AA) Transfer student, you will complete approximately 42 credit hours of general education courses and a minimum of 17 credit hours of elective courses most appropriate for transfer into a 4-year Health Science degree program. Students will be advised to enroll in courses fulfilling degree requirements based on your transfer institution and intended major.
CourseID
Title
Credits
EN101
English I
3
BT160
Microcomputer Application
3
CS102
College Seminar – Human Services
1
MT122
College Algebra OR
MT125
Elementary Statistics
3
AH160
Basic Medical Terminology
3
PY121
General Psychology
3
Total
16
CourseID
Title
Credits
EN102
English II
3
SP220
Interpersonal Communications
3
AR104
Art Appreciation OR
MU109
Music Appreciation
3
BI100
General Biology
5
Total
14
CourseID
Title
Credits
PH101
Intro to Ethics
3
SO107
Sociology
3
BI240
Human Anatomy
4
BT130
Business Communications
3
AH102
Health & Disease
3
Total
16
CourseID
Title
Credits
Humanities & Fine Art Req
3
HI103
American History to 1877 OR
HI104
American History Since 1877 OR
PL216
National Government
3
CV100
Civics Exam
BI242
Human Physiology
4
PY233
Human Growth & Development
3
Total
13
*Please see your advisor or the NCMC Academic Catalog for specific course choices in each area.
Dual credit/Transfer credit – This plan is designed for students with no dual or transfer credit. Consider any prior college credit to avoid repeating coursework. We will need official transcripts for these courses.
Developmental Studies – This plan assumes that the student does not need to take Developmental Studies courses. Placement test scores determine whether or not the student will need to complete Developmental Studies courses. You can learn more about Developmental Studies courses in the NCMC Academic Catalog.
Tracking classes – It is very important to meet with your advisor prior to enrollment every semester. Your advisor will be sure that you are staying on track to graduate, taking appropriate courses that will transfer, meeting transfer requirements, and remain eligible for any financial aid.
Financial Aid – Financial Aid can be affected by the number of credit hours you take each semester. Speak with a Financial Aid Representative if you have questions or want to withdraw from a class.
Changes – Keep your advisor informed of any degree changes or future educational goals. If you start to struggle, your advisor can assist you in developing a plan to get you back on track!
PROGRAM CONTACT INFORMATION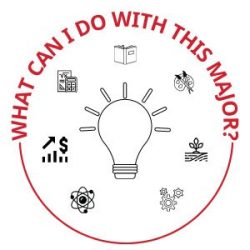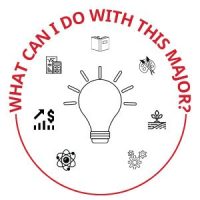 A PATHWAY FOR EVERY PIRATE
A PATHWAY FOR EVERY PIRATE
Choose from over 30 degree options in nine career and academic areas.
Choose from over 30 degree options in nine career and academic areas.