HAVE YOU COMPLETED OR ARE YOU CURRENTLY ENROLLED IN A TECHNICAL SKILL PROGRAM AT AN AREA TECHNICAL SCHOOL OR CAREER CENTER?
The Applied Technology program (also known as the 1+1 Program) allows you to use your Certificate of Completion of that technical skill program* as the equivalent of 30 college credit hours toward an Associate of Applied Science (AAS) in Applied Technology degree from NCMC. In order to receive the free, articulated credit, you must complete the following requirements:
Enroll at NCMC within 15 months of high school graduation or completion of the technical skill program.
Present an official articulated credit certificate (signed by the technical school) and your technical school/career center transcript to NCMC's Admissions office.
Complete a minimum of 31 credit hours, including 15 credit hours of general education requirements, 15 credit hours of approved electives, and either an Employment Strategies or AGNR Career Development course.
Complete the NCMC course requirements with an overall GPA of at least 2.0.
Apply with the Registrar's office to have the articulated credit applied to your student transcript and pay any transcription fees, if applicable, once all requirements have been met.
CourseID
Title
Credits
EN101
English I
3
BT160
Microcomputer Ap.
3
HI103
American History to 1877 or
PL216
National Government
3
CTE Elective*
3
CTE Elective*
3
Total
15
CourseID
Title
Credits
SP175
Speech Comm.
3
Math Requirement*
3
BT240
Employment Strategies
1
CTE Elective*
3
CTE Elective*
3
CTE Elective*
3
Total
16
*Please see your advisor or the NCMC Academic Catalog for specific course choices in each area.
Dual credit/Transfer credit – This plan is designed for students with no dual or transfer credit. Consider any prior college credit to avoid repeating coursework. We will need official transcripts for these courses.
Developmental Studies – This plan assumes that the student does not need to take Developmental Studies courses. Placement test scores determine whether or not the student will need to complete Developmental Studies courses. You can learn more about Developmental Studies courses in the NCMC Academic Catalog.
Tracking classes – It is very important to meet with your advisor prior to enrollment every semester. Your advisor will be sure that you are staying on track to graduate, taking appropriate courses that will transfer, meeting transfer requirements, and remain eligible for any financial aid.
Financial Aid – Financial Aid can be affected by the number of credit hours you take each semester. Speak with a Financial Aid Representative if you have questions or want to withdraw from a class.
Changes – Keep your advisor informed of any degree changes or future educational goals. If you start to struggle, your advisor can assist you in developing a plan to get you back on track!
LEARNING OUTCOMES FOR THIS PROGRAM
AT THE COMPLETION OF THIS PROGRAM THE GRADUATE WILL BE ABLE TO:
Solve problems using critical thinking skills and be able to analyze, synthesize, and evaluate independently and in teams.
Utilize course subjects to complement completed career technical training.
Use oral and written communication skills in creating, expressing, and interpreting information and ideas including technical terminology and information.
Demonstrate the importance of employability skills including technical and soft skills.
ACADEMIC SKILLS AREA
Communicating
To develop students' effective use of the English language and quantitative and other symbolic systems essential to their success in school and in the world. Students should be able to read and listen critically and to write and speak with thoughtfulness, clarity, coherence, and persuasiveness.
Higher-Order Thinking
To develop students' ability to distinguish among opinions, facts, and inferences; to identify underlying or implicit assumptions; to make informed judgments; and to solve problems by applying evaluative standards.
Managing Information
To develop students' abilities to locate, organize, store, retrieve, evaluate, synthesize, and annotate information from print, electronic, and other sources in preparation for solving problems and making informed decisions.
Valuing
To develop students' abilities to understand the moral and ethical values of a diverse society and to understand that many courses of action are guided by value judgments about the way things ought to be. Students should be able to make informed decisions through identifying personal values and the values of others and through understanding how such values develop. They should be able to analyze the ethical implications of choices made on the basis of these values.
KNOWLEDGE SKILLS AREA
Social and Behavioral Sciences
To develop students' understanding of themselves and the world around them through study of content and the processes used by historians and social and behavioral scientists to discover, describe, explain, and predict human behavior and social systems. Students must understand the diversities and complexities of the cultural and social world, past and present, and come to an informed sense of self and others. (Students must fulfill the state statute requirements for the United States and Missouri constitutions.)
Humanities and Fine Arts
To develop students' understanding of the ways in which humans have addressed their condition through imaginative work in the humanities and fine arts; to deepen their understanding of how that imaginative process is informed and limited by social, cultural, linguistic, and historical circumstances; and to appreciate the world of the creative imagination as a form of knowledge.
Mathematics
To develop students' understanding of fundamental mathematical concepts and their applications. Students should develop a level of quantitative literacy that would enable them to make decisions and solve problems which could serve as a basis for continued learning. (The mathematics requirement for general education should have the same pre-requisite(s) and level of rigor as college algebra.)
Life and Physical Sciences
To develop students' understanding of the principles and laboratory procedures of life and physical sciences and to cultivate their abilities to apply the empirical methods of scientific inquiry. Students should understand how scientific discovery changes theoretical views of the world, informs our imaginations, and shapes human history. Students should also understand that science is shaped by historical and social contexts.
PROGRAM CONTACT INFORMATION
JASON HELTON
Director of Business and Industry Relations
Ritze Building
[email protected]
(660) 357-6278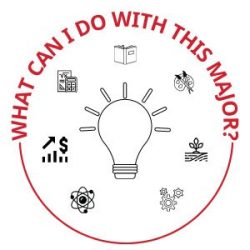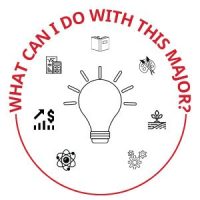 A PATHWAY FOR EVERY PIRATE
A PATHWAY FOR EVERY PIRATE
Choose from over 30 degree options in nine career and academic areas.
Choose from over 30 degree options in nine career and academic areas.