As an NCMC Associate of Arts (AA) Transfer student, you will complete approximately 42 credit hours of general education courses and a minimum of 17 credit hours of elective courses most appropriate for transfer into a 4-year Business degree program. Students will be advised to enroll in courses fulfilling degree requirements based on your transfer institution and intended major.
CourseID
Title
Credits
CS102
College Seminar
1
EC253
Macro Economics
3
AC136
Accounting I
3
Math Requirement *
3
BT160
Microcomputer Applications
3
EN101
English I
3
Total
16
CourseID
Title
Credits
BT130
Business Communications
3
AC137
Accounting II
3
Life Science Requirement*
5
Humanities Requirement*
3
Total
14
CourseID
Title
Credits
BA221
Business Law
3
HI103
American History to 1877
3
Physical Science Requirement
4
EN102
English II
3
*Humanities Requirement
3
Total
16
CourseID
Title
Credits
BA, BT, AC Business Elective
3
PY121
General Psychology
3
SP175
Speech
3
EC252
MicroEconomics
3
*Humanities Requirement
3
Total
15
*Please see your advisor or the NCMC Academic Catalog for specific course choices in each area.
Dual credit/Transfer credit – This plan is designed for students with no dual or transfer credit. Consider any prior college credit to avoid repeating coursework. We will need official transcripts for these courses.
Developmental Studies – This plan assumes that the student does not need to take Developmental Studies courses. Placement test scores determine whether or not the student will need to complete Developmental Studies courses. You can learn more about Developmental Studies courses in the NCMC Academic Catalog.
Tracking classes – It is very important to meet with your advisor prior to enrollment every semester. Your advisor will be sure that you are staying on track to graduate, taking appropriate courses that will transfer, meeting transfer requirements, and remain eligible for any financial aid.
Financial Aid – Financial Aid can be affected by the number of credit hours you take each semester. Speak with a Financial Aid Representative if you have questions or want to withdraw from a class.
Changes – Keep your advisor informed of any degree changes or future educational goals. If you start to struggle, your advisor can assist you in developing a plan to get you back on track!
LEARNING OUTCOMES FOR THIS PROGRAM
AT THE COMPLETION OF THIS PROGRAM, THE GRADUATE WILL BE ABLE TO:
Academic Foundations: The student will achieve academic knowledge and the skills required to pursue a position within the business career field.
Communications: The student will use oral and written communication skills in creating, expressing, and interpreting information/ideas, including technical terminology and information.
Problem-Solving and Critical Thinking: The student will solve problems using critical thinking skills (analyze, synthesize and evaluate) independently or in teams by using creativity and innovation.
Information Technology Applications: The student will use information technology tools specific to business and accounting to access, manage, integrate, and create information.
Systems: The student will understand roles within teams, work units, departments, and organizations, and the larger environment. They will understand how key organizational systems affect organizational performance.
Safety, Health and Environment: The student will understand the importance of health, safety, and environment in the workplace and follow these policies and procedures.
Leadership and Teamwork: The student will use leadership and teamwork skills in collaborating with others to accomplish a goal/objective.
Ethics and Legal Responsibility: The student will know and understand the importance of professional ethics and legal responsibilities.
Employability and Career Development: The student will know and understand the importance of employability skills as they plan and explore their career.
Technical Skills: The student will use technical knowledge and skills required to pursue careers in Business and Technology.
PROGRAM CONTACT INFORMATION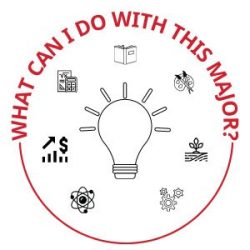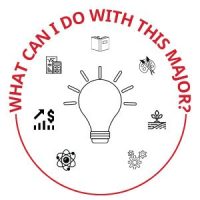 A PATHWAY FOR EVERY PIRATE
A PATHWAY FOR EVERY PIRATE
Choose from over 30 degree options in nine career and academic areas.
Choose from over 30 degree options in nine career and academic areas.