The Associate in Science (A.S.) degree helps students complete approximately half of a Bachelor of Science or Bachelor of Arts degree before transfer to a science or pre-professional program at a four-year college or university. This degree provides a solid foundation in general education, with a concentration in standard sequences of science and mathematics courses required by bachelor's level STEM degrees.
NCMC offers general education, STEM, and elective courses that will normally transfer to most colleges and universities in the United States. State law guarantees that the general education portion of the degree and many of the science and mathematics courses transfer one-to-one to every public university in Missouri. This degree prepares students for further study in many areas, but each four-year program will have specific course requirements. Work with your academic advisor to make sure you select courses that will apply to the program and school of your choice.
As an Associate in Science transfer student, you will complete approximately 24 credit hours of general education courses and an additional 36 credit hours of science, math, and elective courses judged most appropriate to transfer into your degree of choice at a four-year institution.
CourseID
Title
Credits
EN101
English I
3
Math Requirement*
5
CS102
College Seminar (STEM)
1
Math/Science Course*
5
Social & Behavioral Requirement*
3
Total
17
CourseID
Title
Credits
EN102
English II
3
SP175
Speech Communications
3
Humanities & Fine Art*
3
Math/Science Course*
5
Total
14
CourseID
Title
Credits
Math/Science Course*
5
Math/Science Course*
5
Elective Course*
3
Elective Course*
3
Total
16
CourseID
Title
Credits
Math/Science Course*
5
HI103
American History to 1877 OR
HI104
American Hist. since 1877 OR
PL216
National Government
3
Math/Science Course*
5
Total
13
*Please see your advisor or the NCMC Academic Catalog for specific course choices in each area.
Dual credit/Transfer credit – This plan is designed for students with no dual or transfer credit. Consider any prior college credit to avoid repeating coursework. We will need official transcripts for these courses.
Workshop Courses – This plan assumes the student does not need to take Workshop courses. Placement test scores determine whether or not the student will need to complete Workshop courses. You can learn more about Workshop courses in the NCMC Academic Catalog.
Tracking classes – It is very important to meet with your advisor prior to enrollment every semester. Your advisor will be sure that you are staying on track to graduate, taking appropriate courses that will transfer, meeting transfer requirements, and remain eligible for any financial aid.
Financial Aid – Financial Aid can be affected by the number of credit hours you take each semester. Speak with a Financial Aid Representative if you have questions or want to withdraw from a class.
Changes – Keep your advisor informed of any degree changes or future educational goals. If you start to struggle, your advisor can assist you in developing a plan to get you back on track!
Please note this outline does not supersede the requirements listed in the North Central Missouri College academic catalog nor does it constitute a contractual arrangement, rather it is for information only. It is the student's responsibility to be aware of and to meet all college and department requirements as listed in the catalog.
LEARNING OUTCOMES FOR THIS PROGRAM
AT THE COMPLETION OF THE ASSOCIATE IN SCIENCE DEGREE THE GRADUATE WILL:
Be prepared to transfer to a four-year college or university to major in either a biological, engineering, mathematical, chemical, or physical science field.
Explain and apply scientific and mathematical principles.
Develop and test hypotheses with appropriate laboratory and/or mathematical techniques.
Analyze data to draw defensible conclusions.
Evaluate scientific and mathematical evidence and argument.
PROGRAM CONTACT INFORMATION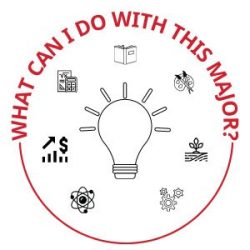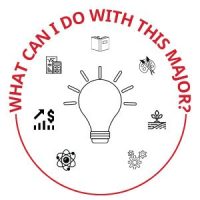 A PATHWAY FOR EVERY PIRATE
A PATHWAY FOR EVERY PIRATE
Choose from over 30 degree options in nine career and academic areas.
Choose from over 30 degree options in nine career and academic areas.