As an AAS student, you will complete approximately 15 credit hours of general education courses and 46-58 credit hours of courses most appropriate to address the intended outcome of the career program. The AAS is designed to prepare a student for employment in a specific occupational area.
CourseID
Title
Credits
SP175
Speech Communications
3
EN101
English I
3
BA101
Introduction to Business
3
BA160
Intro to Sport Management
3
PY121
General Psychology OR
SO107
General Sociology
3
Total
15
CourseID
Title
Credits
BT225
Sports Media & Communication
3
BT110
Business Math or Higher
3
MT110
Intermediate Algebra
3
BT160
Microcomputer Applications I
3
BA110
Current Issues in Business
3
EC252
Microeconomics
3
BT150
Principles of Management
3
Total
21
CourseID
Title
Credits
BA154
Principles of Marketing
3
HI103
American History to 1877 OR
PL216
National Government
3
CV100
MO Civics Exam
–
AC136
Elementary Accounting I
3
BA220
Structure & Governance of Sport
3
BT130
Business Communications
3
Total
15
CourseID
Title
Credits
EC253
Macroeconomics
3
BA285
Business Ethics
3
BT240
Employment Strategies
1
AC137
Elementary Accounting II
3
BA221
Business Law
3
BA176
Business Internship
4
Total
17
Dual credit/Transfer credit – This plan is designed for students with no dual or transfer credit. Consider any prior college credit to avoid repeating coursework. We will need official transcripts for these courses.
Developmental Studies – This plan assumes that the student does not need to take Developmental Studies courses. Placement test scores determine whether or not the student will need to complete Developmental Studies courses.  You can learn more about Developmental Studies courses in the NCMC Academic Catalog.
LEARNING OUTCOMES FOR THIS PROGRAM
AT THE COMPLETION OF THIS PROGRAM, THE GRADUATE WILL BE ABLE TO:
Apply knowledge of organizational roles and systems to improve performance.
Apply leadership and teamwork skills to collaborate and accomplish objectives.
Explain the importance of professional ethics and legal responsibilities.
Demonstrate employability skills to create and accomplish career goals.
Apply business knowledge and skills to work-related situations.
PROGRAM CONTACT INFORMATION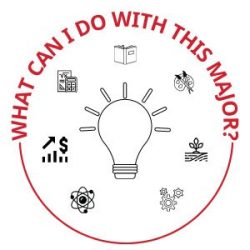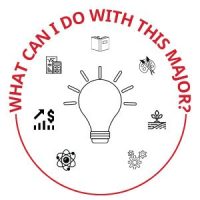 A PATHWAY FOR EVERY PIRATE
A PATHWAY FOR EVERY PIRATE
Choose from over 30 degree options in nine career and academic areas.
Choose from over 30 degree options in nine career and academic areas.