The Computer Science & Information Systems: Programming (AAS) degree is designed to prepare students for a career in computer programming and software development. As an AAS student, you will complete approximately 15 credit hours of general education courses and 46-58 credit hours of courses most appropriate to address the intended outcome of the career program. The AAS is designed to prepare a student for employment in a specific occupational area.
CourseID
Title
Credits
EN101
English I
3
BT160
Microcomputer Ap.
3
IT280
Computer Hardware
3
IT110
Fundamentals of Information Technology
3
Math Requirement
(MT110 or higher)
3
Total
15
CourseID
Title
Credits
BT210
Web Page Design I
3
SP175
Speech Communications OR
SP220
Interpersonal Communications
3
IT260
Advanced Database Management
3
IT185
Python Programming
3
IT123
Intro to Networks
3
BT240
Employment Strategies
1
Total
16
CourseID
Title
Credits
IT266
Computer Operating Systems
3
HI103
American History to 1877 Or
HI104
American History Since 1877 Or
PL216
National Government
3
IT235
System Administration and IT Infrastructure
3
IT234
Programming I
3
Elective1
3
Total
15
CourseID
Title
Credits
IT244
Programming II
3
BA285
Business Ethics
3
IT268
Unix/Linux
3
IT285
Introduction to Cyber Security
3
IT270
CS&IS Internship
4
Total
16
1Any course from BT, BA, MF, or IT.
Dual credit/Transfer credit – This plan is designed for students with no dual or transfer credit. Consider any prior college credit to avoid repeating coursework. We will need official transcripts for these courses.
Developmental Studies – This plan assumes that the student does not need to take Developmental Studies courses. Placement test scores determine whether or not the student will need to complete Developmental Studies courses. You can learn more about Developmental Studies courses in the NCMC Academic Catalog.
Tracking Classes – It is very important to meet with your advisor prior to enrollment every semester. Your advisor will be sure that you are staying on track to graduate, taking appropriate courses that will transfer, meeting transfer requirements, and remain eligible for any financial aid.
Financial Aid – Financial Aid can be affected by the number of credit hours you take each semester. Speak with a Financial Aid Representative if you have questions or want to withdraw from a class.
Changes – Keep your advisor informed of any degree changes or future educational goals. If you start to struggle, your advisor can assist you in developing a plan to get you back on track!
LEARNING OUTCOMES FOR THIS PROGRAM
The graduate with an Associate in Applied Science in Computer Science & Information Systems will use the knowledge and skills obtained in the program to:
Analyze computer and technology related problems and design solutions by applying appropriate use of tools, methodologies and/or processes.
Design, develop, and maintain application software on various devices.
Apply appropriate techniques to manage and maintain computers, information systems, and networks of different scales.
Design, develop and maintain database systems using current techniques and software.
Effectively use common office and productivity software.
Communicate effectively in the workplace, in all forms, and be able to participate in discussion and group activity.
Demonstrate professional and ethical behavior in the workplace.
PROGRAM CONTACT INFORMATION
CORY COOKSEY
Computer Science & Information Systems Instructor
[email protected]
(660) 357-6319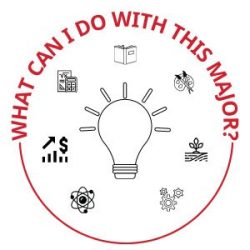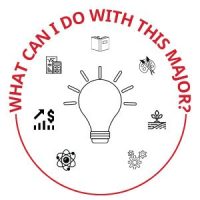 A PATHWAY FOR EVERY PIRATE
A PATHWAY FOR EVERY PIRATE
Choose from over 30 degree options in nine career and academic areas.
Choose from over 30 degree options in nine career and academic areas.