As an AAS student, you will complete approximately 15 credit hours of general education courses and 46-58 credit hours of courses most appropriate to address the intended outcome of the career program. The AAS is designed to prepare a student for employment in a specific occupational area.
CourseID
Title
Credits
CJ126
Intro to Criminal Justice
3
CJ239
Police Org. & Management
3
CJ246
Criminal Justice Communications
3
SO107
General Sociology
3
EN101
English I
3
Total
15
CourseID
Title
Credits
CJ125
Criminal Justice Ethics & Liability
3
CJ219
Criminal Evidence
3
CJ226
Introduction to Corrections
3
CJ298
Deviant Behavior
3
BT110
Business Math (or higher)
3
Total
15
CourseID
Title
Credits
CJ118
Procedural Law
3
CJ140
Criminal Investigations
3
CJ260
Constitutional Aspects of Crim. Justice
3
HI103
American History to 1877 OR
PL216
National Government
3
BT160
Microcomputer Applications I
3
SP175
Speech Communications
3
Total
18
CourseID
Title
Credits
CJ218
Criminology
3
CJ235
Criminal Law
3
CJ170
Introduction to Juvenile Law
3
CJ250
Criminal Justice Practicum
3
PY121
General Psychology
3
Total
15
*Please see your advisor or the NCMC Academic Catalog for specific course choices in each area.
Dual credit/Transfer credit – This plan is designed for students with no dual or transfer credit. Consider any prior college credit to avoid repeating coursework. We will need official transcripts for these courses.
Developmental Studies – This plan assumes that the student does not need to take Developmental Studies courses. Placement test scores determine whether or not the student will need to complete Developmental Studies courses. You can learn more about Developmental Studies courses in the NCMC Academic Catalog.
Tracking classes – It is very important to meet with your advisor prior to enrollment every semester. Your advisor will be sure that you are staying on track to graduate, taking appropriate courses that will transfer, meeting transfer requirements, and remain eligible for any financial aid.
Financial Aid – Financial Aid can be affected by the number of credit hours you take each semester. Speak with a Financial Aid Representative if you have questions or want to withdraw from a class.
Changes – Keep your advisor informed of any degree changes or future educational goals. If you start to struggle, your advisor can assist you in developing a plan to get you back on track!
We also offer Criminal Justice online!
LEARNING OUTCOMES FOR THIS PROGRAM
Upon completion of this program, successful students will be able to:
Analyze the philosophy, policies, processes, and reforms of the criminal justice system including police, courts, and corrections;
Evaluate the nature, extent, causation, and prevention of crime;
Demonstrate an understanding of the basic laws, Constitutional rights of victims and offenders, and the legal procedures of the criminal justice system;
Produce written reports appropriate for criminal justice fieldwork with proper documentation;
Facilitate civil and respectful conversation and identify legal and moral responsibilities of criminal justice professionals.
PROGRAM CONTACT INFORMATION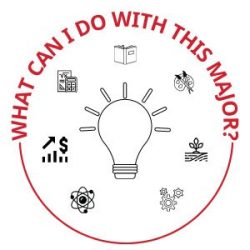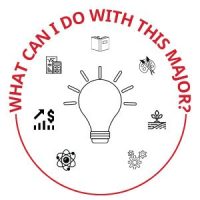 A PATHWAY FOR EVERY PIRATE
A PATHWAY FOR EVERY PIRATE
Choose from over 30 degree options in nine career and academic areas.
Choose from over 30 degree options in nine career and academic areas.