YOU ARE THE FUTURE OF DMS.
The Diagnostic Medical Sonography program is designed for students to earn an AAS degree upon successful completion of the two-year program, once accepted into the core program, consisting of five-semesters and full-time enrollment. The program is currently seeking initial accreditation from the Joint Review Committee on Education in Diagnostic Medical Sonography (JRC-DMS).  The curriculum is in alignment with the American Society of Diagnostic Medical Sonography (ARDMS) requirements and contains didactic and clinical components.  Curriculum is competency-based and is designed to develop health care professionals possessing entry-level skills in diagnostic imaging.  This program includes courses that can only be completed at the Savannah Campus location.
WHAT IS A DIAGNOSTIC MEDICAL SONOGRAPHER?
Diagnostic Medical Sonographers operate special imaging equipment to create images or conduct tests to help physicians assess and diagnose medical conditions.  They create images of the body's organs and tissues which are often the first imaging tests performed when disease is suspected.  Sonography uses high-frequency sound waves to produce images inside the body.  This instrument, ultrasound transducer, scans parts of the body and emits pulses of sound that bounce back, causing echoes.  The echoes are then sent to the ultrasound machine, which processes them and displays images used by physicians for diagnosis.  They may be certified in multiple specialties.
Must complete the pre-requisite courses prior to beginning the Diagnostic Medical Sonography program with a "C" or above.
CourseID
Title
Credits
BI240
Anatomy
4
**BI242
Physiology
4
*PS185
College Physics
4
AH160
Basic Medical Terminology
3
Total
15
*Testing Required
**Requires pre-requisite of Anatomy
GENERAL EDUCATION COURSES
Must complete with "C" or above and may be taken prior to or concurrent with the Diagnostic Medical Sonography program.
CourseID
Title
Credits
SP175
Speech OR
SP220
Interpersonal Communications
3
*EN101
English I
3
*MT122
College Algebra
3
*HI103
American History to 1877 OR
*HI104
American History since 1877 OR
*PL216
National Government
3
Total
12
*Testing Required
Dual credit/Transfer credit This plan is designed for students with no dual or transfer credit.  If you have taken courses at other colleges, you will need to provide official transcripts to NCMC.
Developmental Studies This plan assumes that the student does not need to take Developmental Study courses.  Placement test scores determine whether or not the student will need to complete Developmental Study courses.  You can learn more about Developmental Study courses in the NCMC College Catalog.
DIAGNOSTIC MEDICAL SONOGRAPHY COURSES
Once accepted into the Diagnostic Medical Sonography Program, you will take the following courses.
CourseID
Title
Credits
SG100
Introduction to Ultrasound Physics and Instrumentation I
3
SG110
Introduction Sonography Diagnostic and Medical Law Ethics
2
SG120
Abdominal Ultrasound & Small Parts I
2
SG130
Vascular Technology I
2
SG140
Scanning Lab I
3
Total
12
CourseID
Title
Credits
SG150
Advanced Ultrasound Physics and Instrumentation II
3
SG160
Vascular Technology II
2
SG170
Gynecologic & First Trimester Sonography
2
SG180
Abdominal Ultrasound & Small Parts II
2
SG190
Scanning Lab II
2
SG195
Clinical Practice I
4
Total
15
CourseID
Title
Credits
SG210
Abdominal Ultrasound & Small Parts III
2
SG220
Clinical Practice II
4
Total
6
CourseID
Title
Credits
SG230
Obstetrical 2nd and 3rd Trimester Sonography
2
SG240
Scanning Lab III
2
SG250
Clinical Practice III
8
Total
12
CourseID
Title
Credits
SG260
Senior Seminar and Registry Review
2
SG270
Clinical Practice IV
10
Total
12
GENERAL INFORMATION
NCMC Tuition and Cost Breakdown
Accepted as an NCMC student.  Apply
Once Accepted into the Program, will be located at Savannah, MO
Minimum of "C" or above and a 2.5 GPA required in pre-requisite and general education courses
Pre-Admission Packet  (Applications will be accepted between October 1st through the application deadline of March 1st for the following program year.  Therefore, updated applications will be available by October 1st each year.)
TEAS for Allied Health Exam (minimum score of 55)
Attend a Diagnostic Medical Sonography Program Informational Session. Schedule Your Session Now! (Dates and Times for the info sessions will be available by October 1st each year for the following program year.)
Clinical Travel up to 90 miles from Savannah
Job Shadow required prior to admission
Application Deadline: March 1
How to Apply (only apply during the application period of October 1 to March 1)
PROGRAM OUTCOMES
Upon completion of the diagnostic medical sonography aas degree, the graduate will be able to:
Communicate effectively with all members of the healthcare team.
Act in a professional and ethical manner while functioning as part of the healthcare team.
Provide compassionate patient care and education to promote overall well-being.
Perform a broad range of sonographic examinations.
Document and present complete and accurate sonographic findings to the interpreting physician in order to facilitate patient diagnosis.
Illustrate critical thinking skills regarding sonographic procedures in order to provide optimal results.
Demonstrate a commitment to lifelong learning.
Apply critical thinking and problem-solving skills in both didactic and clinical setting.
Justify ethical and professional behavior in support of the profession.
PROGRAM CONTACT INFORMATION
ASHLEY SMITH, B.ED., RVT
Diagnostic Medical Sonography Instructor and Program Director
[email protected]
MADALYN WALKER
Health Science Administrative Specialist
[email protected]
1-816-324-8089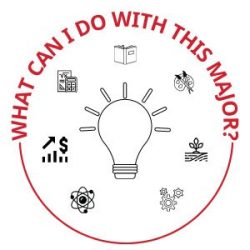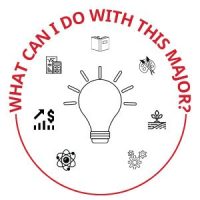 A PATHWAY FOR EVERY PIRATE
A PATHWAY FOR EVERY PIRATE
Choose from over 30 degree options in nine career and academic areas.
Choose from over 30 degree options in nine career and academic areas.