As an Associate of Applied Science student, you will complete approximately 15 credit hours of general education courses and a minimum of 45 (up to 58) credit hours of courses most appropriate to address the intended outcome of the career program.  The AAS is designed to prepare a student for employment in a specific occupational area.
CourseID
Title
Credits
CD112
Child Development
3
CD130
Foundations in Early Childhood Ed
3
CD205
Health, Nutrition, & Safety
3
EN101
English 101
3
BT110
Bus. Math or MT Int. Alg
Or higher
3
CS102
College Seminar – Child Dev/ED
1
Total
16
CourseID
Title
Credits
CD230
Family School & Community
3
CD250
Observation and Assessment
3
CD140
Creative Expression and Play
3
SP175
Speech Communications
3
BT160
Microcomputer Apps I
3
Total
15
CourseID
Title
Credits
CD220
Emergent Language & Literacy
3
CD120
Organization and Admin
3
CD242
Pre-K Curriculum & Field Exp
3
Elective (SO, PY, ED, or CD)
3
HI103
Am. History OR
PL216
Nat. Government
3
Total
15
CourseID
Title
Credits
CD207
Children with Special Needs
3
Elective (SO, PY, ED, or CD)
3
CD240
Inf/Todd Curriculum & Field Exp.
3
CD260
Early Childhood Practicum
3
CD280
Professionalism
Total
15
*Please see your advisor or the NCMC Academic Catalog for specific course choices in each area.
Dual credit/Transfer credit – This plan is designed for students with no dual or transfer credit. Consider any prior college credit to avoid repeating coursework. We will need official transcripts for these courses.
Developmental Studies – This plan assumes that the student does not need to take Developmental Studies courses. Placement test scores determine whether or not the student will need to complete Developmental Studies courses. You can learn more about Developmental Studies courses in the NCMC Academic Catalog.
Tracking classes – It is very important to meet with your advisor prior to enrollment every semester. Your advisor will be sure that you are staying on track to graduate, taking appropriate courses that will transfer, meeting transfer requirements, and remain eligible for any financial aid.
Financial Aid – Financial Aid can be affected by the number of credit hours you take each semester. Speak with a Financial Aid Representative if you have questions or want to withdraw from a class.
Changes – Keep your advisor informed of any degree changes or future educational goals. If you start to struggle, your advisor can assist you in developing a plan to get you back on track!
LEARNING OUTCOMES FOR THIS PROGRAM
The AAS Early Childhood Development training program prepares students to work in entry level positions in child care centers, Head Start programs, and private pre-schools or in other positions dealing with young children. This is accomplished through a combination of general education and behavioral science courses and practicum experiences applying classroom knowledge in the field.
Completion of this degree will give students the education needed to open private child care centers, to become a director, teacher and assistant teacher, or to transfer to a partner university with whom NCMC has completed an articulation agreement.
The AAS Early Childhood Development degree is designed to include coursework for the Child Development Associate Credential (CDA), giving students a variety of opportunities in the Early Child Development program. This degree is a non-certification degree.
Individuals seeking to complete the Child Development Credential (CDA) have the opportunity to complete this portion of the program only.
The Early Childhood Development program is offered at both the Trenton and North Belt Center locations. The program is also offered completely online.
The program objectives for this program are aligned with the NAEYC Accreditation standards for Two Year Degree Programs in Early Childhood Education, Missouri Standards of Professional Educators and the Common Career and Technology Core.
Outcome 1 ~ CHILD DEVELOPMENT AND LEARNING
Students prepared as early childhood educators will be grounded in a child development knowledge base. They use their understanding of young children's characteristics and needs and of the multiple interacting influences on children's development and learning to create environments that are healthy, respectful, supportive, and challenging for each child. (NAEYC 1; MOSPE 2 & 5)
Outcome 2 ~ FAMILY AND COMMUNITY RELATIOSHIPS
Students prepared as early childhood educators will understand that successful early childhood education depends upon partnerships with children's families and communities. They know about, understand, and value the importance and complex characteristics of children's families and communities. They use this understanding to create respectful, reciprocal relationships that support and empower families and to involve all families in their children's development and learning. (NAEYC 2; MOSPE 9)
Outcome 3 ~ OBSERVATION, DOCUMENTATION, AND ASSESSMENT
Students prepared as early childhood educators will understand that child observation, documentation, and other forms of assessment are central to the practice of all early childhood professionals. They know about and understand the goals, benefits, and uses of assessment. They know about and use systematic observations, documentation, current technologies, and other effective assessment strategies in a responsible way, in partnership with families and other professionals, to positively influence the development of every child. (NAEYC 3; CCTC 2; MOSPE 6 & 7)
Outcome 4 ~ DEVELOPMENTALLY EFFECTIVE APPROACHES
Students prepared as early childhood educators will understand that teaching and learning with young children is a complex enterprise, and its details vary depending on children's ages, characteristics, and the settings within which teaching and learning occur. They understand and use positive relationships and supportive interactions as the foundation for their work with young children and families. Students know, understand, and use a wide array of developmentally appropriate approaches, instructional strategies, educational technologies, and tools using creativity and innovation to connect with children and families and positively influence each child's development and learning. (NAEYC 4; CCTC 2 & 6; MOSPE 1, 3, 4 & 6)
Outcome 5 ~ MEANINGFUL CURRICULUM
Students prepared as early childhood educators will use their knowledge of academic disciplines to design, implement, and evaluate experiences that promote positive development and learning for each and every young child. Students understand the importance of developmental domains and academic (or content) disciplines in an early childhood curriculum. They know the essential concepts, inquiry tools, and structure of content areas, including academic subjects, and can identify resources to deepen their understanding. Students use their own knowledge and other resources including technology to design, implement, and evaluate meaningful, challenging curricula that promote comprehensive developmental and learning outcomes for every young child. Students consider the environmental, social and economic impacts of their decisions as it relates to curriculum design. (NAEYC 5; CCTC 2 & 5; MOSPE 1 & 5)
Outcome 6 ~ PROFESSIONALISM
Students prepared as early childhood educators will identify and conduct themselves as members of the early childhood profession. They will communicate clearly and effectively and with reason. They know and use ethical guidelines and other professional standards related to early childhood practice. They are continuous, collaborative learners who demonstrate knowledgeable, reflective, and critical perspectives on their work and management, making informed decisions using valid and reliable research that integrate knowledge from a variety of sources. They are informed advocates for sound educational practices and policies. (NAEYC 6; CCTC 1, 4, 7, 8, 9, 11 & 12; MOSPE 7 & 8)
Outcome 7 ~ EMPLOYABILITY
Students prepared as early childhood educators will apply foundational concepts from general education into their daily decision making and planning. They utilize critical thinking to make sense of problems and preserver in solving them. They will plan their professional pathway to align with personal goals while attending to their personal health and financial well-being. They will work productively in teams using understandings of cultural and global diversity. (CCTC 3, 8, 10, & 12; MOSPE 8 & 9)
PROGRAM CONTACT INFORMATION
NOEL STADDIE
Early Childhood Development Program Instructor
[email protected]
(660) 357-6331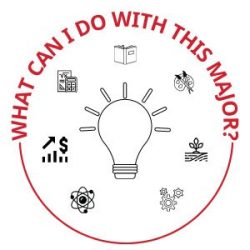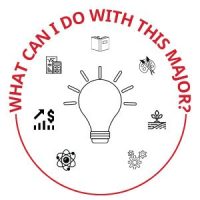 A PATHWAY FOR EVERY PIRATE
A PATHWAY FOR EVERY PIRATE
Choose from over 30 degree options in nine career and academic areas.
Choose from over 30 degree options in nine career and academic areas.