As an AAS student in the EMT-P Health track, you will complete 31 credit hours with NCMC. The AAS is designed to prepare a student for employment in a specific occupational area.
This program is designed to meet the needs of Licensed Paramedics, (EMT-P) who are currently employed but wish to pursue further education. The program will provide preparation in health sciences. Paramedics licensed in the state of Missouri will receive advanced placement into the Associate in Applied Science degree in Emergency Medical Technology-Paramedic program. Thirty (30) college credit hours will be awarded toward the degree for the completion of requirements of the paramedic program.
CourseID
Title
Credits
BI240
Human Anatomy
4
EN101
*English I
3
HI103
*American History to 1877 OR
HI104
*American History Since 1877 OR
PL2016
*National Government
3
BI243
Microbiology
4
AH160
Basic Medical Terminology
3
Total
16
CourseID
Title
Credits
BI242
**Human Physiology
4
SP175
Speech OR
SP220
Interpersonal Communications
3
AH200
*Principles of Pharmacology
3
AH106
Math for Allied Health (or higher)
3
BT240
Employment Strategies
1
Total
14
*Testing Required
**Requires pre-requisite of Anatomy
Dual credit/Transfer credit – This plan is designed for students with no dual or transfer credit. Consider any prior college credit to avoid repeating coursework. We will need official transcripts for these courses.
Developmental Studies – This plan assumes that the student does not need to take Developmental Studies courses. Placement test scores determine whether or not the student will need to complete Developmental Studies courses. You can learn more about Developmental Studies courses in the NCMC Academic Catalog.
LEARNING OUTCOMES FOR THIS PROGRAM
Upon completion of the Emergency Medical Technology/Paramedic AAS degree, the graduate will be able to:
Utilize appropriate assessment and triage skills in all areas of medical/trauma situations;
Apply knowledge and skills learned to safe professional practice as and EMT-P.
GENERAL INFORMATION
Must receive core Paramedic courses off campus
Complete Health Track or Management Track courses
Minimum of "C" or above required in all courses
Provide NCMC with copy of Missouri Paramedic License prior to applying for graduation
PROGRAM CONTACT INFORMATION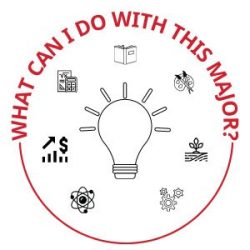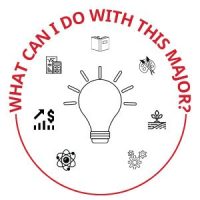 A PATHWAY FOR EVERY PIRATE
A PATHWAY FOR EVERY PIRATE
Choose from over 30 degree options in nine career and academic areas.
Choose from over 30 degree options in nine career and academic areas.