This program prepares students for employment in the field of fire protection, and provides credentials to support advancement for those already employed in that area. The program is designed to meet the requirements of the Missouri Division of Fire Safety.
Fire science degrees typically lead to a career in firefighting.  Firefighters have a variety of responsibilities in the field responding to calls and at the fire station. They drive fire trucks, utilize water hoses, fire extinguishers, and water pumps. They find and rescue victims in burning buildings and treat the sick or injured. When not responding to emergencies, they are on call at the fire station. During this time they inspect equipment and participate in practice drills. Some work in hazardous materials units and trained to control and clean up items such as oil spills or chemical accidents.
CourseID
Title
Credits
EN101
*English I
3
BT160
Microcomputer Applications
3
FS192
Fire Protection Systems
3
FS205
Fire Behavior & Combustion Process
3
FS209
Building Construction for Fire Protection
3
Total
15
CourseID
Title
Credits
CH107
Intro to Chemistry
4
SP175
Speech OR
SP220
Interpersonal Communications
3
BA150
Principles of Management
3
HI103
*American History to 1877 OR
HI104
*American History Since 1877 OR
PL216
*National Government
3
AH106
Math-AH
OR
*College Algebra OR
*Elementary Statistics
3
Total
16
CourseID
Title
Credits
AH211
Medical Law & Ethics
3
PY121
General Psychology
3
AH160
Basic Medical Terminology
3
AC136
Accounting I
3
Total
12
*Testing Required
Dual credit/Transfer credit – This plan is designed for students with no dual or transfer credit.  If you have taken courses at other colleges, you will need to provide official transcripts to NCMC.
Developmental Studies – This plan assumes that student does not need to take Developmental Study courses. Placement test scores determine whether or not the student will need to complete Developmental Study courses. You can learn more about Developmental Study courses in the NCMC Academic Catalog.
LEARNING OUTCOMES FOR THIS PROGRAM
Upon completion of the Fire Science Technology AAS degree, the graduate will be able to:
Understand how to maintain fire equipment;
Explain ways to control and extinguish fires;
Identify proper techniques used when supervising firefighters;
Analyze how to inspect facilities for fire safety purposes;
Explain how to conduct fire safety education programs;
Analyze fire scenes to determine the cause of a fire;
Understand how to provide instruction on the use of equipment, prepare reports, and maintain records;
Evaluate the manager's role in managing change and innovation;
Value the importance of proper communication by professionals and staff; and,
Recognize and analyze conflict between personal and professional ethics and develop a process for making sound ethical decisions.
GENERAL INFORMATION
FESHE curriculum approved and IFSAC instructor approved
43 credit hours of general education and program required courses
18 hours of Certifications – Must supply following five (5) Certifications (which can be obtained through most fire departments)

EMT-Basic
Fire Fighter I
Fire Fighter II
Hazardous Materials Operations Level
Hazardous Materials Awareness Level

Minimum of "C" or above required in all courses
Transfer NCMC's AAS Fire Science degree to the following:
PROGRAM CONTACT INFORMATION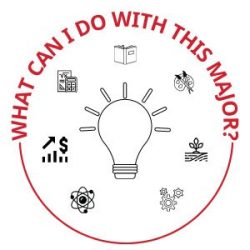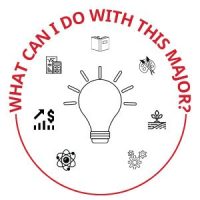 A PATHWAY FOR EVERY PIRATE
A PATHWAY FOR EVERY PIRATE
Choose from over 30 degree options in nine career and academic areas.
Choose from over 30 degree options in nine career and academic areas.