This program can be customized to meet specific student and employer needs. Working with your faculty advisor, select six hours of technical electives to meet educational and employment goals. These may include courses from the suggested list for the AAS degree, as well as other approved coursework or prior learning in heating and air conditioning, machining, welding, plumbing, diesel mechanics, agriculture, industrial maintenance, business administration, business technology, and computer science and information systems.  This program includes courses that can only be completed at the Savannah Campus location.
CourseID
Title
Credits
AT120
Applied Welding
1
AT145
Applied Hydraulics
1
AT150
Applied Safety for General Industry
1
AT155
Applied Maintenance Basics
1
MF122
Basic Electricity I
3
MF170
Industrial Mechanics
3
Electives
6
Total
16
*Please see your advisor or the NCMC Academic Catalog for specific course choices in each area.
Dual credit/Transfer credit – This plan is designed for students with no dual or transfer credit. Consider any prior college credit to avoid repeating coursework. We will need official transcripts for these courses.
Developmental Studies – This plan assumes that the student does not need to take Developmental Studies courses. Placement test scores determine whether or not the student will need to complete Developmental Studies courses. You can learn more about Developmental Studies courses in the NCMC Academic Catalog.
LEARNING OUTCOMES FOR THIS PROGRAM
The Missouri Department of Workforce Development predicts about 150 job openings every year right here in Northwest Missouri for Maintenance Workers, more than fifty a year for industrial mechanics, and about thirty-five a year for first-line supervisors.*
| Occupation | Entering | Average | Experienced |
| --- | --- | --- | --- |
| First-Line Supervisors of Mechanics, Installers, and Repairers | $32,841 | $55,776 | $67,244 |
| Industrial Machinery Mechanics | $35,042 | $43,001 | $46,980 |
| Maintenance Workers, Machinery | $32,540 | $47,580 | $55,100 |
| Maintenance and Repair Workers, General | $25,148 | $36,491 | $42,163 |
*2018 wage estimates from the Missouri Department of Workforce Development at www.missourieconomy.org , All data is for the Northwest region except Maintenance Workers, Machinery, which is Kansas City MO-Kansas MSA, which includes several Northwest Missouri counties.
Select one of the occupations below to learn more and see national wage data:

Maintenance Workers, Machinery
Industrial Machinery Mechanics
PROGRAM CONTACT INFORMATION
JASON HELTON
Director of Business and Industry Relations
Ritze Building
[email protected]
(660) 357-6278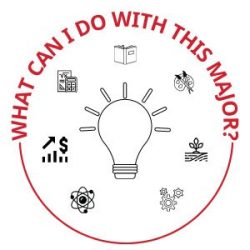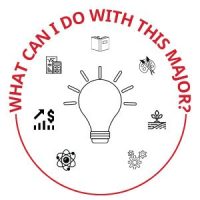 A PATHWAY FOR EVERY PIRATE
A PATHWAY FOR EVERY PIRATE
Choose from over 30 degree options in nine career and academic areas.
Choose from over 30 degree options in nine career and academic areas.