The Medical Assistant program is a two-year program that can be completed entirely on the NCMC campus. The courses can either be taken in the classroom or online. There are a few courses that can only be taken online that will require you to come to campus a few times during the semester to attend a lab component of that course. At the end of the program, you will do an internship course allowing you to take what you have learned in the program and apply your skills at a facility. The Certified Clinical Medical Assistant (CCMA) Exam is incorporated into the curriculum of the internship course.
WHAT IS A MEDICAL ASSISTANT?
Medical assistants complete administrative and clinical tasks in the offices of physicians, hospitals, and other healthcare facilities. Their duties vary with the location, specialty, and size of practice. Medical assistants may perform the following duties: record patient history and personal information, measure vital signs, help the physician with patient examinations, give patients injections or medications as directed by the physician, schedule patient appointments, prepare blood samples for laboratory tests, and enter patient information into medical records.
CourseID
Title
Credits
AH160
Basic Medical Terminology
3
AH106
Math-Allied Health (or higher level)
3
BT160
Microcomputer Applications
3
HI103
*American History to 1877 OR
HI104
*American History Since 1877 OR
PL216
*National Government
3
Total
14
CourseID
Title
Credits
SP175
Speech OR
SP220
Interpersonal Communications
3
AC136
Accounting I
3
AH102
Human Body: Health & Disease
3
AH211
Medical Law & Ethics
3
EN101
*English I
3
Total
15
CourseID
Title
Credits
AH125
Introductory A&P for Allied Health
4
Total
4
CourseID
Title
Credits
PY121
General Psychology
3
AH202
Health Insurance & Billing
3
AH223
First Aid & Emergency Procedures
2
HM125
**Medical Coding I
3
BT240
Employment Strategies
1
Total
12
CourseID
Title
Credits
BT130
Business Communications
3
HM225
**Medical Coding II
3
HM226
**Electronic Health Systems
3
AH200
*Principles of Pharmacology
3
AH210
**Medical Assisting: Clinical Procedures
3
Total
15
CourseID
Title
Credits
AH222
***Medical Assistant Internship
3
Total
3
*Testing Required
**These courses require another course to be taken prior
***Student must have "C" or above in all courses to be eligible for the internship as well as program advisor's permission.
Dual credit/Transfer credit – This plan is designed for students with no dual or transfer credit. If you have taken courses at other colleges, you will need to provide official transcripts to NCMC.
Developmental Studies – This plan assumes that the student does not need to take Developmental Studies courses. Placement test scores determine whether or not the student will need to complete Developmental Studies courses. You can learn more about Developmental Studies courses in the NCMC Academic Catalog.
GENERAL INFORMATION
Entire curriculum is available at NCMC
2-Year Program
Total of 61 credit hours
Skills and internship incorporated in curriculum
Minimum of "C" or above required in all classes
Requirements to do your Internship course

"C" or above in all courses
Program Advisor Permission

Federally Required Disclosure on State Licensing Requirements: This program is designed to prepare students to meet Missouri licensure or certification requirements for employment. To ensure that we provide only accurate and current information, NCMC has not made a determination as to whether this program meets all current licensure or certification requirements for other states or U.S. territories. Students intending to work in other states are strongly encouraged to verify licensing and certification requirements with the appropriate state board.
LEARNING OUTCOMES FOR THIS PROGRAM
Upon completion of the Medical Assistant AAS degree, the graduate will be able to:
• Recognize the role of patient advocacy for the medical assistant;
• Utilize effective communication skills;
• Comply with federal and state regulations; and,
• Practice safely as a professional medical assistant
ADDITIONAL EXPENSES
The Medical Assistant Internship Course will have some extra cost (subject to change):
Background & Drug Screen $76.00
Family Care Safety Registry $15.25
ATI CCMA Online Study Guide & Practice Exam (bookstore) $84.00
CPR $40.00
Name Tag (bookstore) $15.00
Stethoscope (bookstore) $90.00
CCMA Exam $155.00
Physical Form: Varies
Immunizations: Varies
MMR (2 series)
Tetanus/Tdap (within last 10 years)
Mantoux/Tuberculin Test (TB) (2-step)
Varicella (2 series)
Hepatitis B (3 series)
Flu Shot
PROGRAM CONTACT INFORMATION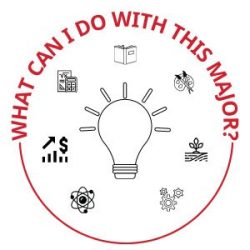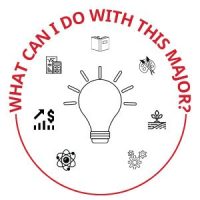 A PATHWAY FOR EVERY PIRATE
A PATHWAY FOR EVERY PIRATE
Choose from over 30 degree options in nine career and academic areas.
Choose from over 30 degree options in nine career and academic areas.