The AAS in Occupational Therapy Assistant program is a one-plus-one degree program that prepares students to practice as Certified Occupational Therapy Assistant (COTA) after meeting certification and state licensure standards. NCMC is one of five colleges in the Missouri Health Professions Consortium (MHPC) that offers the OTA hybrid program. NCMC offers and enrolls students in the general education coursework during their freshman year. The sophomore level (professional level) coursework is taught by SFCC faculty utilizing Zoom.
An occupational therapy assistant (OTA) works with an occupational therapist (OT) to treat patients who have difficulty performing work and daily living activities due to illnesses, injuries and disabilities. OTAs help clients perform exercises as specified in a treatment plan and teaches them how to use equipment that may make certain activities easier. An OTA works under an OT's supervision by recording the patient's progress and reporting back to the OT. OTAs work in different work environments including: office of physical, occupational, and speech therapists; nursing and residential care facilities; state, local and private hospitals; educational services; and/or home health services.
Must complete pre-requisite courses prior to beginning the OTA Hybrid Program with a "C" or above
CourseID
Title
Credits
BI240
Anatomy (within the last 5 years)
4
SP175
Speech OR
SP220
Interpersonal Communications
3
EN101
*English 1
3
PY121
General Psychology
3
HI103
*American History to 1877 OR
HI104
*American History Since 1877 OR
PL216
*National Government
3
Total
19
CourseID
Title
Credits
BI242
**Physiology (within the last 5 years)
4
PY233
**Human Growth & Development
3
AH160
Basic Medical Terminology
3
MT110
*Intermediate Algebra
3
General Education Elective (any gen. ed. not already in curriculum)
3
Total
16
*Testing Required
**These courses require another course to be taken prior
Dual credit/Transfer credit – This plan is designed for students with no dual or transfer credit. If you have taken courses at other colleges, you will need to provide official transcripts to NCMC.
Developmental Studies – This plan assumes that the student does not need to take Developmental Studies courses. Placement test scores determine whether or not the student will need to complete Developmental Studies courses. You can learn more about Developmental Studies courses in the NCMC Academic Catalog.
Once accepted into the OTA Hybrid Program, you will take the following courses.
CourseID
Title
Credits
OT200
Foundations of Occupational Therapy
3
OT205
Medical Conditions in Occupational Therapy
3
OT210
Activity Analysis & Therapeutic Media in OT
3
OT215
Mental Health & Geriatric Care Practice
4
OT220
Pediatric and Adolescent Practice
4
Total
17
CourseID
Title
Credits
OT250
Functional Kinesiology
2
OT255
Physical Disabilities Practice
4
OT260
Community Practice & Emerging Practice in OT
3
OT265
Ethics, Management, and Leadership
3
OT270
Professional Skills Capstone
3
Total
15
CourseID
Title
Credits
OT290
Level II A Fieldwork
8
OT295
Level II B Fieldwork
8
Total
16
GENERAL INFORMATION
General Education courses taken at NCMC
Virtual Classroom utilizing Zoom
On-campus laboratory instruction in Sedalia (1 day/week in fall & spring semesters)
Off-Campus clinical rotations

Determined by OTA faculty

Minimum pre-requisite GPA required is 2.5
Minimum of "C" or above required in general education courses
Anatomy & Physiology must be taken within last 5 years
Federally Required Disclosure on State Licensing Requirements: This program is designed to prepare students to meet Missouri licensure or certification requirements for employment. To ensure that we provide only accurate and current information, NCMC has not made a determination as to whether this program meets all current licensure or certification requirements for other states or U.S. territories. Students intending to work in other states are strongly encouraged to verify licensing and certification requirements with the appropriate state board.
LEARNING OUTCOMES FOR THIS PROGRAM
Upon completion of the Occupational Therapy Assistant AAS degree, the graduate will be eligible to:
•Sit for the National Board for Certification in Occupational Therapy Exam. Upon passing the exam, graduates will be qualified to apply for Missouri licensure to deliver occupation therapy services to a variety of clients across the life span and in a variety of practice settings.
• Graduates of the program will have experience in and be qualified to deliver entry-level occupational therapy services to clients focusing on the application of purposeful and meaningful activities. Skills will include utilization of clinical reasoning appropriate to the OTA role, transmission of the values and beliefs of ethical practice, and competence in order to meet career responsibilities and the client's occupational needs
ACCREDITATION
The MHPC Occupational Therapy Assistant Program is accredited by the Accreditation Council for Occupational Therapy Education (ACOTE) of the American Occupational Therapy Association (AOTA). Following successful completion of coursework and passing of the certification exam, individuals will be a Certified Occupational Therapy Assistant (COTA). Even with successful coursework completion students may be prohibited from sitting for the NBCOT Certification Exam if they have a felony conviction. In Missouri, state licensure is required in order to practice and acquisition of a license is contingent upon passing the NBCOT Certification Exam. For more information regarding accreditation, please contact AOTA.
American Occupational Therapy Association:
ACOTE
c/o Accreditation Department
American Occupational Therapy Association (AOTA)
6116 Executive Boulevard, Suite 200
North Bethesda, MD 20852-4929
(301) 652-2682 | TDD (800) 377-8555
[email protected]
www.acoteonline.org 
PROGRAM CONTACT INFORMATION
KRISTI CUTSINGER, MBA
Director of Health Sciences
North Central Missouri College
1301 Main Street
Trenton, MO 64683
[email protected]
(660) 357-6284
MEDICAL LABORATORY TECHNICIAN CONTACT
BRETT BUTLER, MFA, BA, COTA/L
MHPC OTA Program Director
State Fair Community College
Fielding 263
3201 West 16th St
Sedalia, MO 65301
[email protected]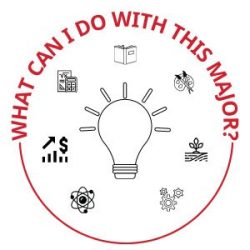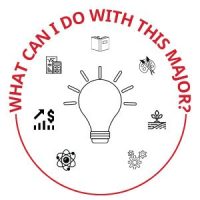 A PATHWAY FOR EVERY PIRATE
A PATHWAY FOR EVERY PIRATE
Choose from over 30 degree options in nine career and academic areas.
Choose from over 30 degree options in nine career and academic areas.