PARTNERSHIPS TO GIVE YOU EVEN MORE OPPORTUNITES
NCMC has partnered with other institutions and entities to offer you even more than what you can accomplish on our campus. From degrees in high-demand health science fields to leadership opportunities within the Missouri Show-Me Gold program, our partnerships help you reach your full potential.
Save time and money when creating your schedule. View your course sequence and determine how long your degree will take to finish. Talk to your advisor to map out a plan that works for you.
Dental hygienist
Paramedic
Physical therapy assistant
Radiology technician
Surgical technician
National Guard officer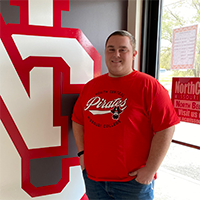 A PATHWAY FOR EVERY PIRATE
Choose from over 30 degree options in nine career and academic areas.