The Pharmacy Technician Certificate is a one semester program that can be completed entirely on the NCMC campus. The four core pharmacy courses are online/hybrid with the Internship courses allowing you to take what you have learned in the program and applying your skills at a facility. The Pharmacy Technician Certificate is comprised of five courses and they are only available during the Spring semester of odd years.
WHAT IS A PHARMACY TECHNICIAN?
Pharmacy technicians help pharmacists dispense prescription medication to customers or health professionals. They work in retail pharmacies and hospitals. Pharmacy Technicians may perform the following duties: collect information needed to fill a prescription from customers or health professionals, measure amounts of medication for prescriptions, package and label prescriptions, organize inventory and alert pharmacists of shortage, accept payment for prescriptions and process insurance claims, enter customer or patient information, answer phone calls from customers, and arrange for customers to speak with pharmacists if they have questions about medications or health matters.
CourseID
Title
Credits
BT240
Employment Strategies
1
PM101
Pharmacy Calculations (1st 8 weeks)
3
PM105
Pharmacy Practice I (1st 8 weeks)
4
PM205
**Pharmacy Practice II (2nd 8 weeks)
4
PM2220
***Pharmacy Technician Internship (2nd 8 weeks)
4
Total
16
**Requires pre-requisite of Pharmacy Practice I
***Student must have "C" or above in all courses to be eligible for the internship as well as program advisor's permission.
Dual credit/Transfer credit – This plan is designed for students with no dual or transfer credit. If you have taken courses at other colleges, you will need to provide official transcripts to NCMC.
Developmental Studies – This plan assumes that the student does not need to take Developmental Studies courses. Placement test scores determine whether or not the student will need to complete Developmental Studies courses. You can learn more about Developmental Studies courses in the NCMC Academic Catalog.
LEARNING OUTCOMES FOR THIS PROGRAM
Program Outcomes Upon completion of the Pharmacy Technician certificate, the completing student will be able to:
Create patient profiles, prescription order entry, and fill prescriptions with acceptable speed and accuracy;
Communicate effectively;
Maintain records;
Facilitate communications for third-party reimbursement;
Compound solutions, ointments, lotions, suppositories, and other medications;
Utilize medical terminology common to the pharmaceutical environment;
Practice legally and ethically;
Package and label drugs for prescription dispensing;
Prepare parenteral admixtures under aseptic and sterile conditions; and,
Receive and inventory drug shipments.
PROGRAM CONTACT INFORMATION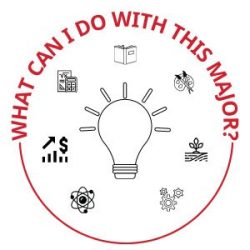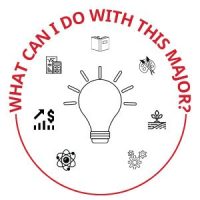 A PATHWAY FOR EVERY PIRATE
A PATHWAY FOR EVERY PIRATE
Choose from over 30 degree options in nine career and academic areas.
Choose from over 30 degree options in nine career and academic areas.