The Surgical Technology program is designed for students to earn an AAS degree upon successful completion of the eleven-month program, once accepted into the core program, consisting of three semester of full-time enrollment. The Surgical Technology program at NCMC is accredited by the Commission on Accreditation of  Allied Health Education Programs upon the recommendation of the Accrediting Review Council on Education in Surgical Technology and Surgical Assisting.  The curriculum is in alignment with the Core Curriculum for Surgical Technology 7th ed., and contains didactic and clinical components. Curriculum is competency-based and is designed to develop health care professionals possessing entry-level skills in surgical technology.  This program includes courses that can only be completed at the Savannah Campus location.
WHAT IS A SURGICAL TECHNOLOGIST?
A surgical technologists, also called operating room technician, assist in surgical operations. They prepare operating rooms, arrange equipment, and help doctors during surgeries. Surgical technologists typically do the following: prepare operating rooms for surgery, sterilize equipment and make sure that there are adequate supplies for surgery, ready patients for surgery, such as washing and disinfecting incision sites, help surgeons during surgery by passing them instruments and other sterile supplies, count supplies, and maintain a sterile environment.
Must complete the pre-requisite courses prior to beginning the Surgical Technology program with a "C" or above.
CourseID
Title
Credits
BI240
Anatomy
4
**BI242
Physiology
4
AH160
Basic Medical Terminology
3
BI243
Microbiology
4
Total
15
**Requires pre-requisite of Anatomy
GENERAL EDUCATION COURSES
Must complete with "C" or above and may be taken prior to or concurrent with the Surgical Technology program.
CourseID
Title
Credits
SP175
Speech OR
SP220
Interpersonal Communications
3
*EN101
English I
3
AH106
Math-Allied Health (or higher level)
3
*HI103
American History to 1877 OR
*HI104
American History Since 1877 OR
*PL216
National Government
3
Total
12
Note: General Education courses can be taken concurrent with program but preferred to be completed prior to acceptance.
*Testing Required
Dual credit/Transfer credit This plan is designed for students with no dual or transfer credit.  If you have taken courses at other colleges, you will need to provide official transcripts to NCMC.
Developmental Studies This plan assumes that the student does not need to take Developmental Study courses.  Placement test scores determine whether or not the student will need to complete Developmental Study courses.  You can learn more about Developmental Study courses in the NCMC Academic Catalog.
SURGICAL TECHNOLOGY COURSES
Once accepted into the Surgical Technology Program, you will take the following courses.
CourseID
Title
Credits
ST100
Introduction to Surgical Technology
2
ST103
Central Services
4
ST105
Principles and Practice of Surgical Technology
2
ST109
Pharmacology for the Surgical Technologist
3
Total
11
CourseID
Title
Credits
ST120
Fundamentals of Surgical Technology I
5
ST121
Fundamentals of Surgical Technology II
5
ST130
Procedures I
5
Total
15
CourseID
Title
Credits
ST131
Procedures II
5
ST140
Clinical Experience
6
ST150
Surgical Technology Capstone
2
Total
13
Note: The core program starts in June and ends in May
LEARNING OUTCOMES FOR THIS PROGRAM
To prepare entry-level Surgical Technologists who are competent in the cognitive (knowledge). Psychomotor (skills), and affective (behavior) learning domains to enter the profession.
Upon completion of the Surgical Technology Program, graduates will be able to:
Demonstrate knowledge of the history of surgery, surgical technology, and the Code of Ethics and Standards of Practice for the Surgical Technologist. (Cognitive)
Utilize knowledge of basic sciences to the practice of Surgical Technology. (Cognitive)
Exhibit professional behavior (Affective)
Perform the role and function of the Surgical Technologist during surgical procedures. (Psychomotor)
Appreciate the value of life-long learning to promote personal and professional growth. (Affective)
PROGRAM OUTCOMES
Clinical Case Requirements
The NCMC didactic course content must align with the ARC/STSA requirements of clinical cases met for certification purposes.  The Clinical Coordinator and Clinical preceptors maintain open and frequent communication to coordinate all aspects of the NCMC Surgical Technology competency-based curriculum.
The following is a breakdown of the clinical case requirement as defined by the current edition of the Core Curriculum for Surgical Technology, 7e.
The total number of cases the student must complete is 120.
Completion of 30 cases in General Surgery, 20 of these cases must be in the First Scrub Role*.
Completion of 90 cases in various surgical specialties, 60 of these cases must be in the First Scrub Role. These 90 cases must be distributed between a minimum of five surgical specialties. A max of 15 cases is allowed in any one surgical specialty.
Diagnostic endoscopy cases and vaginal delivery cases are not mandatory. However, up to 10 diagnostic endoscopic cases and 5 vaginal delivery cases can be counted towards maximum number of Second Scrub Role** cases.
Observation*** cases must be documented, but do not count towards the 120 required cases.

Counting Cases: Cases will be counted according to surgical specialty.
Trauma patient requiring a ORIF of their right tibia and a cholecystectomy. Two cases can be counted and documented, the ORIF is orthopedics and the cholecystectomy is general.
Patient requiring a breast biopsy followed by a mastectomy. Breast cancer is the only pathology and the only specialty involved is general; therefore, only on case can be documented and counted.
* First Scrub Role
The following is a list of duties performed by the First Scrub Role:
Verify supplies and equipment needed for the procedure
Setup the sterile field for the procedure
Perform needed surgical counts
Pass instruments and supplies to other sterile team members
** Second Scrub Role
The following is a list of duties performed by the Second Scrub Role:
Sponging
Suctioning
Cutting Suture
Holding Retractors
Manipulating endoscopic camera and scope
*** Observation
The student is in the operating room but does not meet the requirements of the First Scrub Role or the Second Scrub role.
GENERAL INFORMATION
Accepted as NCMC student.  Apply
Once Accepted into the Program, will be located at Savannah, MO
Minimum of "C" or above required in pre-requisite and general education courses
Pre-Admission Packet  (Application will be accepted between July 1st through the application deadline of March 1st for the following program year.  Therefore, updated applications will be available by July 1st each year.)
Minimum of 2.5 GPA in pre-requisite courses
TEAS for Allied Health Exam (minimum score of 45)
Attend a Surgical Technology Program Informational Session.  Schedule your Session now! (Dates and Times for the info sessions will be available by July 1st each year for the following program year.)
 Clinical Travel up to 90 miles from Savannah
Job Shadow required prior to admission
Application Deadline: March 1
How to Apply (only apply during the application period of July 1 to March 1)
PROGRAM CONTACT INFORMATION
JEREMY WILSON, BS (CST)
Surgical Technology Instructor and Program Director
[email protected]
SUSAN MCMILLIAN (CST)
Surgical Technology Instructor and Clinical Coordinator
[email protected]
MADALYN WALKER
Health Science Administrative Specialist
[email protected]
1-816-324-8089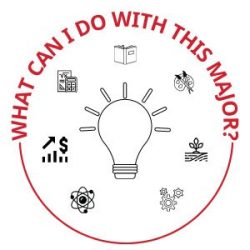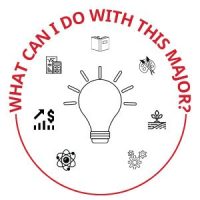 A PATHWAY FOR EVERY PIRATE
A PATHWAY FOR EVERY PIRATE
Choose from over 30 degree options in nine career and academic areas.
Choose from over 30 degree options in nine career and academic areas.