YOU'VE SUCCESSFULLY SUBMITTED YOUR APPLICATION FOR ADMISSION AT NCMC!
An email and letter will be sent to you within 2 business days that will include your next steps.
 We are excited for you to join the Pirate Crew!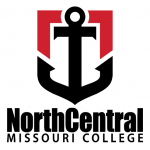 Follow us on Instagram, Facebook and TikTok to keep up with what's happening on campus @ncmcpirates.
#ijoinedthecrew