Alumni in the NEWS
Posted July 2021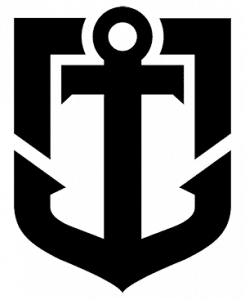 Alumna Shelby Todd, RN, named Wright Memorial Hospital's Senior Life Solutions program director.
Shelby earned an Associate of Nursing degree from NCMC and was worked a total of 14 years in health care, the last eight at Wright Memorial Hospital as a registered nurse. She is currently working towards a Bachelor of Science degree in nursing from Western Governors University's online program.
Wright Memorial Hospitals Senior Life Solutions announces new Program Director/
Jenny Lewis '03, was one of the featured speakers at the Trenton Rotary Club meeting in June. Jenny along with engagement specialist Lisa McLain spoke about the Head Start program. Jenny serves an enrollment specialist for the Green Hills Head Start. NCMC is the program administrator for Green Hills Head Start.
Trenton Rotary Club hears presentation from Green Hills Head Start Specialists
Hannah Chapman '16, was named NCMC Outstanding Employee for June. Hannah holds an Associate in Applied Science for Business Technology degree and has worked at NCMC for four years and currently serves as the Online Services Administrator.
Hannah Chapman selected as NCMC Outstanding Student for June 2021
Alumnus Caleb Bounds accepts year around assistant coaching position at Rock Valley College in Illinois. During his playing career Caleb played ball at NCMC and for the Chillicothe Mudcats. Caleb served as head coach for the Mudcats for two years.
Alumnus Tyler Hudlow named head coach for the Chillicothe Mudcats. Tyler played ball at NCMC and has for the past six years served as an assistant baseball coach at NCMC.
Hudlow debuts Chillicothe Mudcats new head coach Wednesday June 2
Trooper Brandon Pearson '13, promoted to corporal and designated the assistant zone supervisor of Zone 4, serving the citizens of Putnam and Sullivan counties. Brandon graduated from Green City and earned an Associate of Arts degree in general education at NCMC.
Missouri State Troopers promoted to Corporal
Alumnus Frankie Jackson named head coach of Clinton Cardinals boys basketball team and will work for the Clinton School District Information Technology (IT) department. Frankie played basketball at NCMC during the 2000-2001 season.