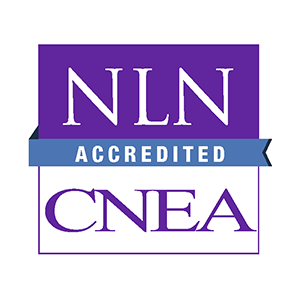 NCMC's PN to ADN program is fully approved by the Missouri State Board of Nursing and NCMC is accredited by the Higher Learning Commission. The Associate Degree in Nursing (PN to ADN) program is accredited by the National League for Nursing Commission for Nursing Education Accreditation (NLN CNEA) located at 2600 Virginia Avenue NW; Washington, DC, 20037; (202) 909-2526.
CourseID
Title
Credits
BI240
Anatomy (with lab)
4
BI242
**Physiology (with lab) OR
4
**Any additional science course w/lab if needed
3-4
PY121
General Psychology
3
EN101
*English I
3
SP175
Speech OR
SP220
Interpersonal Communications
3
Total
17
Note:  A minimum grade of "C" is required for all courses in the nursing curriculum plan, theory, lab, and/or clinical.
*Testing Placement Score must be on file
*BI240 Anatomy is a pre-requisite for BI242 Physiology
** Students from Practical Nursing Programs with less than the required eight (8) credit hours of Anatomy and Physiology, will be required to take additional science coursework. Transcripts are evaluated on an individual basis.
TRENTON, SAVANNAH & ONLINE PROGRAM
CourseID
Title
Credit
RN201
Adult Nursing I
6
RN205
Mental Health Nursing
2
RN203
Pharmacology
2
RN204
PN to ADN Transition
1
BI243
Microbiology
4
Total
15
CourseID
Title
Credit
RN202
Adult Nursing II
4
RN200
Leadership in Nursing
2
RN206
Maternal & Child Health Nursing
4
HI103
American History to 1877 OR
HI104
American History from 1877
3
PL216
National Government
3
Total
13
**Microbiology and History/Government may be taken prior to or concurrently while in the PN to ADN program
*Please see your advisor or the NCMC Academic Catalog for specific course choices in each area.
Dual credit/Transfer credit – This plan is designed for students with no dual or transfer credit. Consider any prior college credit to avoid repeating coursework. We will need official transcripts for these courses.
Workshop Courses – This plan assumes the student does not need to take Workshop courses. Placement test scores determine whether or not the student will need to complete Workshop courses. You can learn more about Workshop courses in the NCMC Academic Catalog.
Tracking classes – It is very important to meet with your advisor prior to enrollment every semester. Your advisor will be sure that you are staying on track to graduate, taking appropriate courses that will transfer, meeting transfer requirements, and you remain eligible for any financial aid.
Financial Aid – Financial Aid can be affected by the number of credit hours you take each semester. Speak with a Financial Aid Representative if you have questions or want to withdraw from a class.
Changes – Keep your advisor informed of any degree changes or future educational goals. If you start to struggle, your advisor can assist you in developing a plan to get you back on track!
LEARNING OUTCOMES FOR THIS PROGRAM
Patient-Centered Care
Demonstrate patient-centered, caring, culturally sensitive nursing care based on complex physiological, psychosocial and sociological needs of patients.
Teamwork and Collaboration
Collaborate with members of the interprofessional health care team to promote continuity of patient care and achievement of optimal outcomes.
Evidence Based Practice
Use best current evidence, expert opinion, and clinical expertise as a basis for quality nursing practice and clinical judgment.
Quality Improvement
Promote the development and implementation of quality improvement strategies to advance health care services.
Safety
Create a safe environment for patients, self, and others.
Communication
Use communication skills that promote an effective exchange of information, development of therapeutic relationships, and shared decision-making.
Leadership
Integrate leadership and management skills when directing and influencing patient care.
Professionalism
Model nursing practice using professional, ethical, legal, and humanistic principles within regulatory guidelines.
70% of students will complete the program within 150% of program length.
90% of graduates will pass the NCLEX-RN on the first attempt.
90% of graduates who respond to the 6-12 m Graduate Survey will be employed.
90% of employers rate new graduates as 3 or better on a 4-point scale on how well the graduate outcomes prepared students for their current role as a practicing nurse.
90% of alumni 6-12 month post-graduation score 3 or better (4 ranking highest degree of satisfaction) of overall program satisfaction.
GENERAL INFORMATION
Title IV: NCMC's program is designed to prepare students for the NCLEX examination, which is required for nursing licensure and employment in Missouri and other states. To ensure we provide only accurate and current information, NCMC does not actively monitor changes to licensing requirements in other states. Therefore, we have not made an official determination whether this program meets all current licensure or certification requirements for other states or U.S. territories. Students intending to work in other states are strongly encouraged to verify licensing and certification requirements with the appropriate state board.
PROGRAM CONTACT INFORMATION
KERI JOHNSON
Nursing Administrative Specialist – Trenton & Online
[email protected]
(660) 357-6316
PAM ALBERT
Nursing Administrative Specialist – Savannah 
[email protected]
(816) 324-8073
SOPHIA SWINK, RN, MSN
Savannah PN to ADN Program Director
[email protected]
(816) 324-8075
Andrea Schuelke, RN, BSN
PN to ADN Online Nursing Coordinator
[email protected]
(660) 357-6902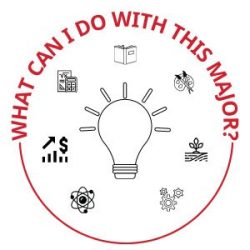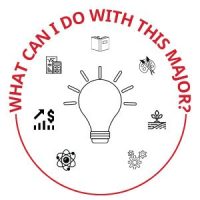 A PATHWAY FOR EVERY PIRATE
A PATHWAY FOR EVERY PIRATE
Choose from over 30 degree options in nine career and academic areas.
Choose from over 30 degree options in nine career and academic areas.