All information must be received to be considered for position(s) applied for.
Please complete our electronic application and attach your cover letter, resume and/or transcripts before submitting.
If you have questions, contact:
Human Resources
NCMC 1301 Main Street
Trenton, MO 64683
[email protected]
(660) 357-6203
FEDERAL WORK STUDY POSITIONS
The following is a list of positions we fill for the Federal Work Study program but it does not indicate a vacancy for that position.
North Central Missouri College is committed to assuring equal opportunity to all persons and does not discriminate on the basis of race, color, national origin, sex, disability, religion, age, genetic information, veteran status, marital status, ancestry, gender identity, gender expression, or sexual orientation in its admissions, educational programs, activities, services, or employment practices as required by law, applicable statutes, and College policy. Sexual harassment, to include sexual violence, is a form of sex discrimination and is prohibited. Inquiries concerning NCMC nondiscrimination policies should be referred to: Dr. Lenny Klaver, President, Frey Administrative Center, 1301 Main Street, (660)357-6200.
NCMC publishes the Annual Public Safety Report, in compliance with the Jeanne Clery Disclosure of Campus Security Policy and Campus Crime Statistics Act. This report includes statistics for the previous three years concerning reported crimes that occurred on-campus; in certain off-campus buildings or property owned or controlled by NCMC; and on public property within, or immediately adjacent to and accessible from the campus. The report also includes institutional policies concerning campus security, such as policies concerning sexual assault and other matters.
The Fire Safety Report, in compliance with the Higher Education Act, provides fire statistics, information about fire safety, and other pertinent information.
The College Catalog, listing policies and procedures, can be found on the college website.
Paper copies of these documents can also be obtained by contacting the Dean of Student Services, (660) 359-3948.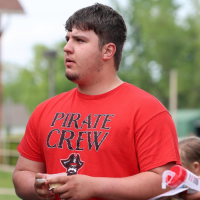 Check out North Central Missouri College Faculty/Staff Employment